Award-Winning Legal Representation
The Law Office of Katherine Ryan, P.C. is a premier Long Island boutique law firm, specializing in divorce, separation, maintenance, custody, and child support matters.  The firm was established to help clients through some of the most diff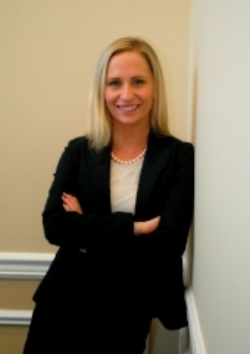 icult times in their lives. For many clients, both time with their children and their net worth feel as if they are at risk.
You are entitled to be informed, to feel confident, and to have a strong and relentless advocate. KRPC is dedicated to negotiating settlements where possible but advocating zealously at trial when necessary.  KRPC is committed to excellence in the most complicated and contested matrimonial actions.
Katherine Ryan, Esq. is a graduate of Fordham University School of Law, ranked as a first-tier "best law school" by U.S. News and has experience litigating cases involving self-employed individuals, union members, individuals with high net worth and individuals with complex asset holdings.
Strong advocacy and educated clients lead to the best results. The firm is committed to the highest level of representation.  Katherine Ryan, Esq. handles both Family and Supreme Court matters across Long Island and the five boroughs. With the principal office located in Garden City, New York, The Law Office of Katherine Ryan, P.C., represents clients in Nassau and Suffolk County, including the towns of Garden City, New Hyde Park, Bellmore, Merrick, Wantagh, Seaford, Massapequa, Commack, and Southold.
Attorney Katherine Ryan is proud of the fact that her firm grew from five clients to fifty clients in six months, purely by word of mouth, due to providing high-quality service. The Law Office of Katherine Ryan, P.C., does not shy away from complex custody or financial circumstances, including high net worth divorces. Katherine believes in always being prepared and working toward litigation as a means of acquiring the best settlement possible on behalf of her clients. As a highly skilled negotiator and an aggressive litigator, all bases are covered for the firm's clients.